Custom Fit – has it contributed to golf's decline?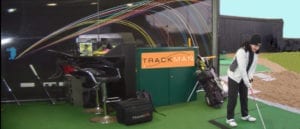 Whilst technology in golf has developed rapidly this century, participation levels in the sport continue to decline. In England for example participation levels are down around 25% in the last decade. The traditional reasons for this are the sexist, elitist, stuffy attitude of golf clubs to children and women and the emergence of cycling and exercise as alternatives to golf. Could the real problem be however the ever spiraling cost of golf equipment as companies pass on development costs and the cost of custom fitting clubs to the consumer.
To an outsider looking in, golf is an expensive sport. Nowadays you could easily spend two thousand pounds getting custom fitted. Thirty years ago, before everyone became obsessed with custom fit, retailers sold you a set of clubs based on your handicap and your experience in the game. Was this a bad system? Has custom fit made us all better players, NO! Twenty years ago, I was in a shop with a leading retailer when he was asked by an 18 handicapper "I'm thinking about a new set of irons, do I need to get custom fitted?" The retailers' response was "What swing would you like me to custom fit you for… sure you hardly make two swings the same". The same retailer is now a massive advocate of custom fit!!!!
On a directly related issue, the need for GPS devices is mind blowing. They have slowed the game down and are a complete waste of time if you incapable of hitting the ball the same distance each time with each club in the bag. If a twenty four handicapper has 150 yards to the pin he/she could genuinely use any club in the bag from a nine iron to a 3 wood depending on how well they strike the ball. What was wrong with the old system of a marker post at 150/175/200 yards from the front of the green?
Golf was far from perfect in the last century, with clubs in particular needing modernized and to be more welcoming to visitors and new members. The last thing the game needed however was a technology boom that has made golf look expensive when it surely doesn't need to be. Golf can reform its existing structures all it wants but what it really needs to do is take a reality check on the costs of taking the game up and ask is this appealing to a budding cyclist or runner.