1. Get A Quote - We pay more than the rest!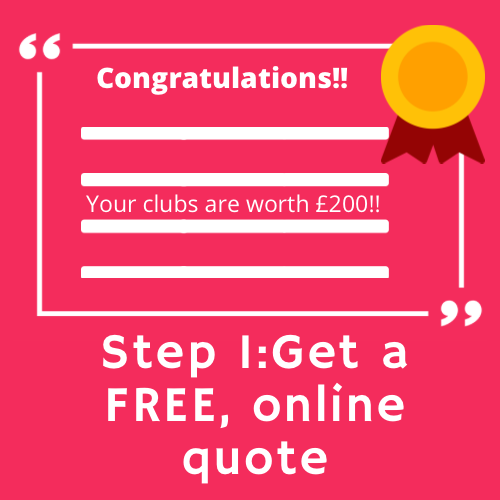 At Golf Nation/MD Golf we will offer you a fair price for your clubs and will take all models and brands. In order to establish what your club is worth you can either email us at info@golf-nation.com or complete our online form below, the more detail you give us the more accurate a quote we can provide you with, we will definitely need to know the make and model. Pictures are absolutely essential and if the club is badly scraped or marked please ensure you highlight this in a picture to avoid any disappointment. You can get a feel for how we rate our clubs based on the CONDITION GUIDE.
Our quote is binding assuming you have correctly described the condition of your club(s) if the club is markedly different from the description provided or the photographs are taken in such a way to disguise damage Golf Nation reserve the right to amend the valuation. The consumer has the right to reject the offer however no postage will be refunded and the customer must make his/her arrangements for collection of the clubs.
2. Shipping your items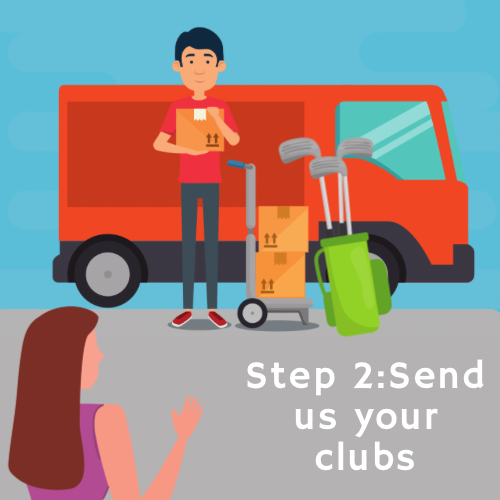 You will receive a quote within 1 working day providing you with a quotation, once you have accepted this you can either arrange to ship directly to us at the address below or alternatively at a cost of £5.00 we can arrange a collection via DHL. You will need to purchase one of our online pick up vouchers and use the reference number of our quote.
3. Get your cash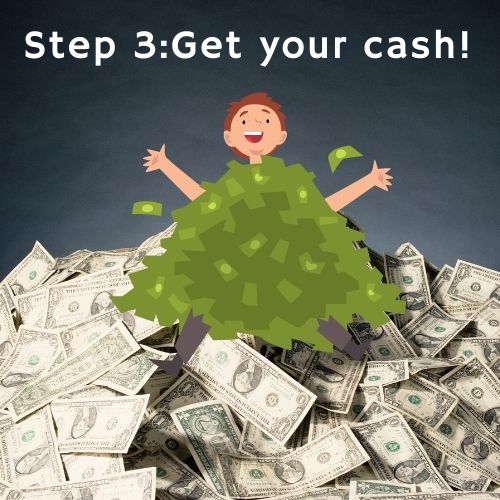 Once the clubs arrive we will check the condition against the quote and within 48 hours you will receive a payment of the agreed amount. We can make the payment directly to your bank account (for security we only need your account number and sort code) or you can provide us with your paypal details.
DESCRIBE YOUR ITEMS
Please fill out the the boxes below to the best of your knowledge. You can add a new row for each new item with the + next to the comment section. The more information you give us about your clubs the more accurate our quote will be.